Welcome to the February 2022 edition of Labour Hire Authority News
24 February 2022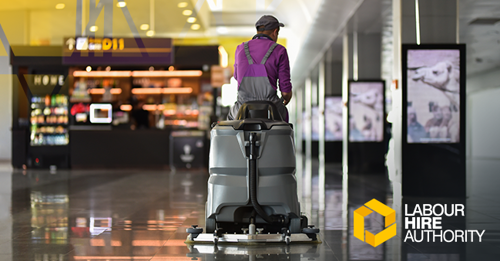 Welcome to the first edition of Labour Hire Authority News for 2022.
We are fast approaching the third anniversary of the LHA's establishment. Despite the many challenges posed by the global pandemic, I am proud of the work our team has achieved in this time.
By refusing labour hire licence applications and cancelling many other licences, we have successfully prevented unscrupulous companies from exploiting the industry and those workers and businesses who rely on it.
By assessing thousands of labour hire provider licence applications and publishing a register of licensed labour hire providers, we have improved the transparency and integrity of the whole Victorian labour hire industry.
By working with Victorian, interstate and Commonwealth law enforcement agencies to deliver information sessions, share information and undertake inspections, we are amplifying our impact.
This important work creates a fairer system for the ethical providers and hosts so that they do not have to compete with providers who try to gain advantage over their competition by breaking the law.
As we all strive for a greater sense of normalcy, the LHA wants 2022 to set a higher standard for the labour hire industry. Our Compliance and Licensing teams are hitting the ground running, tackling sham contracting and illegal phoenix activity, having already blocked one dishonest director's second attempt at a licence this year.
We also look forward to another year of working with our partner organisations to identify issues on the front line and work with providers to remedy breaches.
Steve Dargavel
Labour Hire Licensing Commissioner
Licensing update
In December 2021 and January 2022:
108 licence applications were submitted
178 licences were granted by the LHA
66 licences were refused or cancelled by the LHA
In this issue