Site visits to Victorian horticulture businesses this month
24 February 2022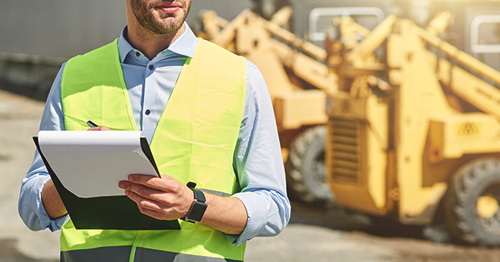 The Labour Hire Authority (LHA) continues its work to prevent labour hire worker exploitation in the horticulture industry this year. Inspectors and authorised officers from WorkSafe, Labour Hire Authority and the Department of Justice and Community Safety will visit Yarra Valley farms to conduct compliance checks and offer advice on how to tackle health and safety hazards.
These site visits follow an online information session giving Yarra Valley growers and providers the opportunity to refresh their knowledge on workplace health and safety.
Last week, the LHA teamed up with WorkSafe, the Department of Jobs, Precincts and Regions, Agriculture Victoria and the Victorian Farmers Federation for a virtual information session for Yarra Valley businesses. This session provided attendees with a chance to find out more about how best to control OHS risks, COVID-19 isolation rules and the legal responsibilities of labour hire providers and hosts.
The LHA has been directly engaging with the labour hire industry since we were established in 2019. In 2020-21 alone, the LHA undertook over 2,000 education and compliance inspections and engagements.
"Being a new regulator, it was really important in those early months that we support businesses' understanding of the labour hire industry and their new requirements under the Labour Hire Licensing Act 2018 (the Act)," says Miranda Breisch, the LHA's Director Regulatory Operations.
"Information sessions give us the opportunity to provide essential information to providers and hosts about what they can expect from site visits, as well as additional support that aligns with their specific requirements.
"As a result, hosts and providers are then able to more effectively prepare for site visits and avoid disruption to workplace activity."
The LHA's inspectors may ask you questions or request to see documents to help demonstrate what you are doing to meet your legal obligations. This may include a provider's labour hire licence, or information about the labour hire providers the host is using. It is important that this type of documentation is available for inspectors.
The LHA may also coordinate with other regulators and law enforcement agencies like WorkSafe, Department of Health, Australian Taxation Office, Victoria Police and the Department of Justice and Community Safety for site inspections.
"The LHA inspector's job is to check labour hire providers and hosts are complying with their responsibilities and duties under the Act and that no unregulated labour hire services take place so that we can help prevent the exploitation of labour hire workers and improve the integrity of the labour hire industry," says Breisch.
"At the same time, other regulators and law enforcement agencies responsible for compliance with other relevant laws may also conduct their own inspections."
Register for the next information session
The next information session for horticulture hosts and providers across Victoria will be held on Wednesday, 2 March from 4pm-5pm. Register here.