Welcome to the October 2022 edition of Labour Hire Authority News
28 October 2022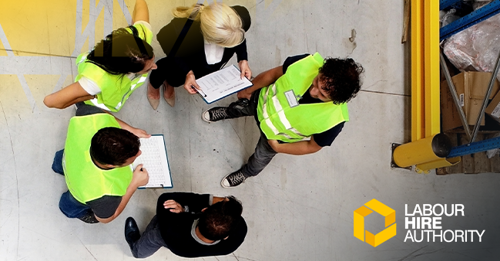 Welcome to Labour Hire Authority News for October 2022.
The Labour Hire Authority (LHA) has recently been focusing on multi-tier contracting arrangements, as part of our mission to protect vulnerable workers and improve industry transparency and integrity.
Given the increased risk of non-compliance in these labour supply chains, we've been working alongside industry to highlight risks, provide guidance, and enforce compliance.
In recent work with the security industry, LHA has been working to ensure:
Transparency – visibility of all labour hire providers in a supply chain
Responsibility – head contractors ensuring subcontractors can comply with their obligations.
This month's lead story provides a recent case study in this area, which will be a continuing focus of LHA's work in a number of industries.
Also in this edition:
Independent contractor or employee? A recent High Court decision with important implications
Time to renew your licence? How renewing early can help keep everything on track
Cancellation case studies: Two licences cancelled for deliberate non-compliance
Closer look: What happens when you report non-compliance to LHA
Director ID: What is it and who needs to have one
I hope you enjoy the October edition of Labour Hire Authority News.
Steve Dargavel
Labour Hire Licensing Commissioner
Licensing update
In September 2022:
90 licence applications were submitted
94 licences were granted by LHA
63 licences were refused or cancelled by LHA
In this issue
Events and Resources
Free Yarra Valley Information Session: Join us at an in-person presentation for labour hire providers in the viticulture and horticulture sectors on 10 November. More Information.
Fair Work have a tool to help business owners understand their specific wage obligations to workers. Access here: calculate.fairwork.gov.au