Welcome to the June 2022 edition of Labour Hire Authority News
30 June 2022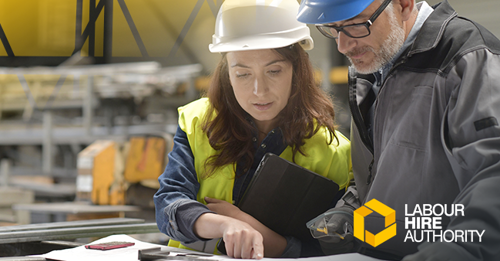 Welcome to the June 2022 edition of Labour Hire Authority News.
This month I am pleased to update you on how the Labour Hire Authority (LHA) is tackling non-compliance and exploitation in the security industry. In the highlighted case, we describe how we take appropriate licensing actions, informed by our investigations, to prevent the exploitation of labour hire workers and to improve the transparency and integrity of the labour hire industry.
This issue also provides an update on our campaign to tackle sham contracting in Victoria's labour hire industry. Sham contracting causes significant harm to workers who miss out on their entitlements, and it hurts legitimate, law-abiding businesses. So it is heartening to see more providers demonstrating they're complying with workplace laws as a result of the LHA's campaign. In contrast, the LHA has moved to cancel the licences of providers that have been unable to demonstrate their compliance.
The LHA delivers presentations to the labour hire industry and broader community. You can read about our recent engagement with group training organisations and learn more about organising a presentation for your network below.
Steve Dargavel
Labour Hire Licensing Commissioner
Licensing update
In May 2022:
83 licence applications were submitted
67 licences were granted by the LHA
185 licences were refused or cancelled by the LHA
In this issue
Resources
Did you know the Fair Work Ombudsman has a hiring guide that can help you grow your business with confidence? It includes: