Welcome to the first edition of Labour Hire Authority News for 2023
2 February 2023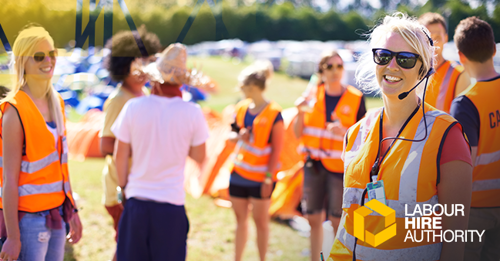 Welcome to the first edition of Labour Hire Authority News for 2023.
Victoria's summer events calendar has kicked off, with the Australian Open recently wrapping up, and the F1 coming quickly down the road. If you provide workers to major events, it's a timely reminder to read up on your obligations as a provider on the LHA website.
Licence renewals due
Many LHA News subscribers will have received a reminder recently to renew your labour hire licence. With close to 2000 licences due for renewal between now and June, this will be a busy period for our Licensing team, so we encourage providers to apply early.
Once you have all the relevant information, the renewal application usually takes less than 30 minutes, and can be submitted up to six months before a licence expires.
As well as upgrading the LHLO Portal to streamline renewal applications, we've launched a new Renewals page with step-by-step instructions to support nominated officers through the process.
Also in this edition
As mentioned in our December edition, LHA will be undertaking a major program of engagement and compliance work throughout 2023 across a range of industries. I'm looking forward to meeting with more of Victoria's labour hire providers and hosts throughout the year.
We'd like to hear from you if you're interested in having a session tailored to your industry or region – as well as about the information we provide in LHA News – let us know via this three-minute survey.
There has been a recent change to public health legislation that applies to any labour hire providers who accommodate workers. Another change affecting family leave will also take place later this year. Read more about these legislative changes in this edition.
And in case you missed it in December, our 2022-23 Annual Report has been published – you can read more about LHA's strategy, compliance work, and some interesting industry data on the LHA website.
Steve Dargavel
Labour Hire Licensing Commissioner
Licensing update
In December 2022 - January 2023:
141 licence applications were submitted
131 licences were granted by LHA
51 licences were refused or cancelled by LHA
In this issue