Media Release: Safety a focus of farm visits
14 December 2021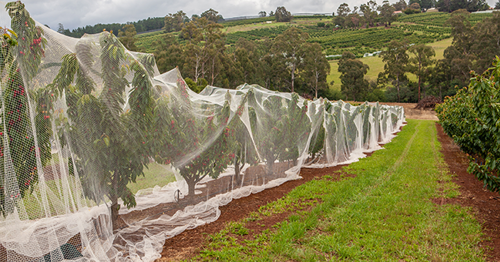 WorkSafe, Department of Justice and Community Safety and the Labour Hire Authority visited 38 horticulture businesses in the Koo Wee Rup, Lang Lang and Cardinia regions after an online farm safety webinar in October.
Inspectors and authorised officers were on site to help growers comply with workplace health and safety obligations, COVID-19 requirements and the proper provision of labour hire workers through a licenced provider.
WorkSafe Regional Operations Director Eastern Region, Kevin Hayes, said harvest season was an ideal time to educate farm operators on safety and address any compliance issues.
"The pressures of harvest can mean that horticulture workers are exposed to a higher risk of unsafe situations, so it's important growers receive all the guidance they need during this busy time," Mr Hayes said.
WorkSafe inspectors issued eight improvement notices to duty holders for safety issues including improper guarding on machinery, and substandard traffic management systems to prevent pedestrian and forklift interactions in packing sheds.
There have been seven deaths in the agriculture industry so far this year. Joint operations aim to help prevent further harm.
"We would much rather address any workplace safety issues early, through information sessions and inspections, than after a tragedy," Mr Hayes said.
Labour Hire Licensing Commissioner, Steve Dargavel, said the recent visits demonstrated the effectiveness of the joint education and inspection approach.
"Our inspectors were well received by growers, providers and workers and we delightfully found growers were using licensed providers."
The Labour Hire Authority encourages growers to use the free Follow my providers tool to track any changes to the licence status of their providers.
WorkSafe, Department of Jobs Precincts and Regions, Labour Hire Authority, Agriculture Victoria and the Victorian Farmers Federation are hosting a virtual information session on horticulture safety on 19 January 2022. Booking information can be found here.
WorkSafe's OHS Essentials program is another way growers can ensure they are up to speed with the latest safety requirements. The program provides businesses access to independent consultants who offer free and personalised OHS advice. For more information visit: https://www.worksafe.vic.gov.au/ohs-essentials-program
***END***
WorkSafe Media: 0438 786 968 media_team@worksafe.vic.gov.au
Labour Hire Authority Media: 0448 815 436 communications@labourhireauthority.vic.gov.au