Licence application refused after applicant allegedly offers LHA inspector a bribe and provides false or misleading documents
1 June 2023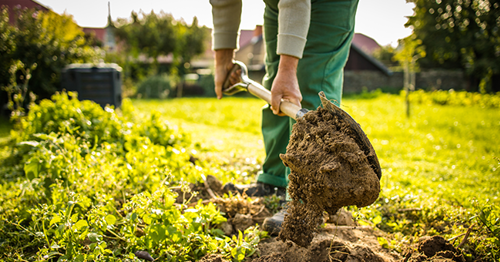 A Victorian company has had its labour hire licence application refused after its director allegedly offered a Labour Hire Authority (LHA) inspector a bribe.
The company also allegedly provided false or misleading documents in response to concerns that it was providing labour hire services without a licence.
While assessing their licence application, LHA identified:
the directors of the applicant and another licensed provider were in a personal relationship
indications that the licensed provider may not be compliant with its legal obligations to workers.
LHA requested further information to confirm the relationship between the two companies and assess their compliance.
During LHA's investigations, the director of the applicant sent a text message to the LHA inspector investigating the matter, apparently offering to meet them in person and pay them a sum of money.
The inspector immediately escalated the matter within LHA, and the apparent offer to bribe the officer was reported to relevant authorities. It is an offence in Victoria to bribe a public official, punishable by up to 10 years imprisonment.
"This sort of behaviour shows that – despite our significant progress – we need to remain vigilant to improve the integrity of the Victorian labour hire industry," said Labour Hire Licensing Commissioner, Steve Dargavel.
"We do not tolerate improper or unlawful behaviour by labour hire providers, and we have highly trained staff and rigorous processes in place to identify and address non-compliance."  
Digging deeper into further breaches
The applicant was subsequently challenged by the LHA inspector about information that appeared to show the company had been paid by a farm for providing labour hire services when, as an applicant, they did not hold a licence.
The Labour Hire Licensing Act 2018 (Vic) prohibits a person from providing labour hire services without a licence. Corporations can face penalties exceeding $590,000.
The applicant:
advised LHA the payment was for equipment it had sold to the farm
provided a document purporting to be an invoice to the farm for the equipment
claimed it had not provided labour hire services.
However, the LHA inspector's enquiries appeared to confirm the payment was for the provision of labour hire workers.
Providing false or misleading information to an inspector or to LHA is a criminal offence under the Act, carrying a maximum penalty of over $27,000 for an individual.
The licence application was refused, meaning the applicant cannot provide labour hire services and is barred from applying again for some time.
The related licensed provider failed to comply with a Notice to produce documents issued by LHA, which can attract a penalty up to $138,690 under the Act. The provider also appeared to be non-compliant with workplace and taxation laws – as a consequence they also no longer hold a labour hire licence.
Investigations are ongoing regarding potential prosecutions for these contraventions of the Act.
LHA will closely scrutinise any further applications from these companies, or connected to their directors, to ensure that only persons who are fit and proper and compliant with their legal obligations are licensed to operate in the labour hire industry.
Ensure you have a valid licence before providing labour hire workers
To operate legally in Victoria, a labour hire provider must be licensed.
Providing workers without a licence can carry maximum penalties of $591,744 for a company and $147,936 for an individual under the Labour Hire Licensing Act 2018 (Vic).
Providers and hosts should use LHA's tools to ensure they only use licensed providers: