Here's to a safe holiday season
22 December 2022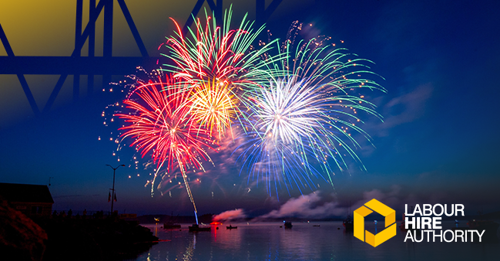 All of us at the Labour Hire Authority (LHA) would like to wish you a happy, healthy holiday season.
In our third year of operation, we've continued our mission to protect workers, promote and enforce compliance, and improve transparency and integrity in the labour hire industry.
We upgraded our licensing systems to make it simpler for businesses to renew and apply for a licence. We also carried out a range of industry engagement and compliance activities, with more on the way.
For a great overview of our activities across the last financial year, the LHA Annual Report 2021-22 was published this week – you can download it from the LHA website.
I look forward to working with you in 2023. 


Steve Dargavel
Labour Hire Licensing Commissioner
Protecting workers over the holidays
This is still a busy time of year for workers across a range of labour hire industry areas.
The most important thing is ensuring workers get home safely to their friends and families. Hosts and providers should be aware of the updated OHS obligations that have been in effect since March.
Recent changes to Award wages that affect restaurant, café and hospitality workers came into effect in September. Providers and hosts in these industries should be aware of these obligations.
LHA wants to know about mistreatment of workers, unlicensed providers, sham contracting and other illegal arrangements. Anyone who has concerns about providers who may not be meeting their obligations is encouraged to make a report.
The LHA Annual Report is now available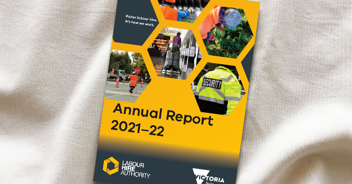 Our third annual report was tabled in parliament this week, and is now available on the LHA website.
The 84-page report goes into detail about LHA's activities during the 2021-22 financial year. It features case studies on key activities, important industry data, as well as LHA's financial statements.
Topics covered in the report include:
LHA's vision, purpose and journey in our third year of operation
How the Victorian Inquiry into the Labour Hire Industry and Insecure Work became a fully operational scheme to protect workers
Compliance and enforcement activities across horticulture, security, and a range of other industries