Cancelled, Refused, Conditions imposed: The Labour Hire Authority is tackling exploitation in the security industry
30 June 2022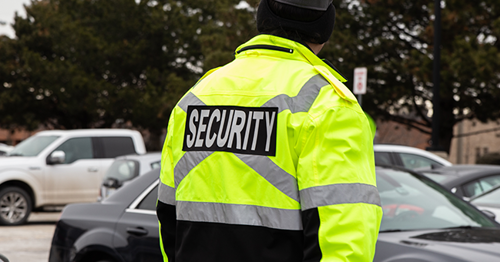 Following recent investigations, the Labour Hire Authority (LHA) has granted a licence to Knight Watch Security Pty Ltd trading as Bluestar Security Services (Bluestar) with significant conditions attached.
However, the LHA refused a separate licence application and cancelled the licence of two subcontractors that had been charging Bluestar for the supply of guards for 24/7 coverage at rates as low as $24 per hour (excluding GST).  The contract rates these businesses charged were so low that they were incapable of covering even the minimum wage under the Security Services Industry Award 2020 during some time spans. 
There were additional concerns about these subcontractors' compliance with other legal obligations, including in relation to superannuation, the portable long service leave levy and workers' compensation insurance. 
Pyramid contracting increases the risk of non-compliance 
Both companies were subcontractors in a business structure known as 'pyramid contracting'. Multiple inquiries and reports have described the increased risks for significant exploitation of workers and non-compliance with other legal obligations stemming from this practice. 
Within the labour hire industry, a pyramid contracting arrangement exists where a host engages a labour hire provider (head contractor) to supply workers to perform work in the host's business. 
The head contractor may supply some of its own workers directly to the hosts and will then subcontract to additional providers (subcontractors), who may then subcontract out to further providers (sub-subcontractors) to source the remaining required workers for on-supply to the host. 
"Speaking generally, pyramid contracting increases the risks of non-compliance with legal obligations under workplace, taxation, superannuation and occupational health and safety laws by shifting the risk down the chain," explains Labour Hire Licensing Commissioner, Steve Dargavel. 
"While subcontracting can be a perfectly legitimate business model, it can also be used by unscrupulous operators to illegitimately minimise cost and obscure operators lower in the chain from regulators. 
"Sham contracting is also common within these business structures, with workers being incorrectly engaged as independent contractors and often being paid cash in hand." 
Our approach to tackling pyramid contracting 
The LHA uses a range of compliance actions to address the risks created by the pyramid contracting business structure.  
"For businesses who engage in egregious conduct or cannot satisfy the LHA that they are willing and able to comply, stronger compliance actions such as refusal, suspension and cancellation may be the most appropriate course of action," says Dargavel. 
"However, in other cases, we prefer that businesses move voluntarily to comply with their legal obligations without the need for license cancelation or refusal. 
In these cases, we may use more appropriate compliance tools such as imposing conditions to provide transparency and influence behaviour change, as we did in Bluestar's case." 
The LHA has designed some significant conditions which it will impose where appropriate to help regulate pyramid contracting. 
Supply Chain Transparency - Ensure the LHA has visibility of all subcontractors, sub-subcontractors and workers supplied through pyramid contracting arrangements. These conditions will require head contractors to annually report the name, ABN, private security business licence or registration number, and labour hire licence number of each subcontractor and sub-subcontractor engaged in their supply chains, as well as specified details of all workers supplied by those subcontractors and sub-subcontractors to the head contractor's hosts. 
Supply Chain Responsibility - Requiring head contractors to pay due care and attention to whether the amount they propose to pay to any proposed new subcontractors is sufficient to enable them to discharge their own legal obligations. This includes wages and other monetary entitlements payable under the applicable industrial instrument, superannuation, WorkCover premiums and compulsory contributions to the Portable Long Service Authority. Head contractors will be required to undertake a genuine assessment of the proposed subcontractor's ability to meet its legal obligations with the amount they propose to pay to them, and to provide a written report to the LHA demonstrating assessment this has occurred each time they enter a new subcontract. 
The conditions will ensure that head contractors have the knowledge about relevant matters so that if they continue entering into arrangements with subcontractors at unsustainably low rates, they could be held responsible for any non-compliance by their subcontractors under section 550 of the Fair Work Act 2009 (Cth) and other similar legislation. 
Combatting pyramid contracting in the security industry 
The LHA plans to conduct further activity to identify pyramid contracting arrangements at risk of non-compliance, initially within the security industry. 
At a special industry forum held on 23 June, the LHA consulted many security industry businesses about how the LHA plans to regulate these arrangements. 
"We are pleased to see so many security businesses taking an active step toward raising the standard of conduct within the industry, thereby ensuring labour hire workers undertaking this important work are not exploited," says Dargavel. 
"We encourage providers to review their arrangements with hosts, intermediaries and subcontractors and contact us if they are unsure about whether their arrangements are likely to be at risk of non-compliance."