Media Release: Victorian labour hire company undertakes in Supreme Court not to operate unlicensed
23 August 2023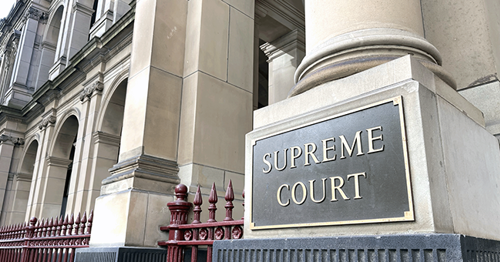 Cameron Workforce, Chamroeun (Cameron) Morm, and company director Linna Chiem have undertaken to refrain from providing unlicensed labour hire services, after action from Victoria's Labour Hire Authority (LHA) in the Supreme Court of Victoria.
The undertaking follows a freezing order issued by the Court earlier this month, preventing Cameron Workforce and director Chiem from dealing with or disposing of assets including two properties.
LHA alleges the company provided unlicensed labour hire services, and underpaid and provided substandard accommodation to workers picking grapes and chestnuts in the Benalla region.
Maximum penalties of over $600,000 for a company and $150,000 for an individual apply for providing unlicensed labour hire services, under the Labour Hire Licensing Act 2018 (Vic).
The same maximum penalties apply for companies and individuals who engage an unlicensed provider.
There have been no final orders made by the Supreme Court against any of the defendants, or any findings that they have engaged in any contraventions of the law, at this time.
LHA oversees Victoria's labour hire licensing scheme, which was introduced following findings of widespread exploitation and unlawful activity in the industry.

Quotes attributable to Labour Hire Licensing Commissioner, Steve Dargavel:
"When it comes to protecting vulnerable workers, we're willing to use every tool at our disposal."
"Victorian labour hire companies are on notice – as well as significant fines, you may face a range of other action if you do the wrong thing by your workers."
For any queries regarding this release, contact the Labour Hire Authority Media Team on 0400 301 840 or communications@labourhireauthority.vic.gov.au